The branding of District House
Ranquist Development Group and Campbell Coyle understand the importance of a cohesive brand. The District House brand reflects nearly a year of collaboration with the Oak Park community. The project reflects a shared and intentional vision for a modern, sophisticated and simple living concept for Oak Park. It celebrates the return of design to a community known for architectural innovation. The architectural design reflects a bold vision for Oak Park's future.
When it comes to real estate, branding allows buyers to navigate through different styles and make decisions based upon values. For District House, these values are reflected in the architectural design, locational connectivity, the open floor plans and a clean, modern aesthetic. For District House, Ranquist and Campbell Coyle selected noted strategic creative studio, Otherwise Incorporated to develop the project's creative brand. See more of Otherwise Incorporated's latest work here.
The design of the logo draws reference to the modern style of Frank Lloyd Wright's architecture. In addition, the overlapping letters are a nod to the prairie style patterns found throughout the Village of Oak Park.
The font, GT Walsheim, was inspired by the lettering of Swiss poster designer legend Otto Baumberger from the 1930s. Designed by Noël Leu, the font gives the project a contemporary feel, while also referencing geometric elegance and sharp corners of the architecture of the project. Similarly, District House looks to the future with its design forward aesthetic, while drawing inspiration from Oak Park's important architectural legacy.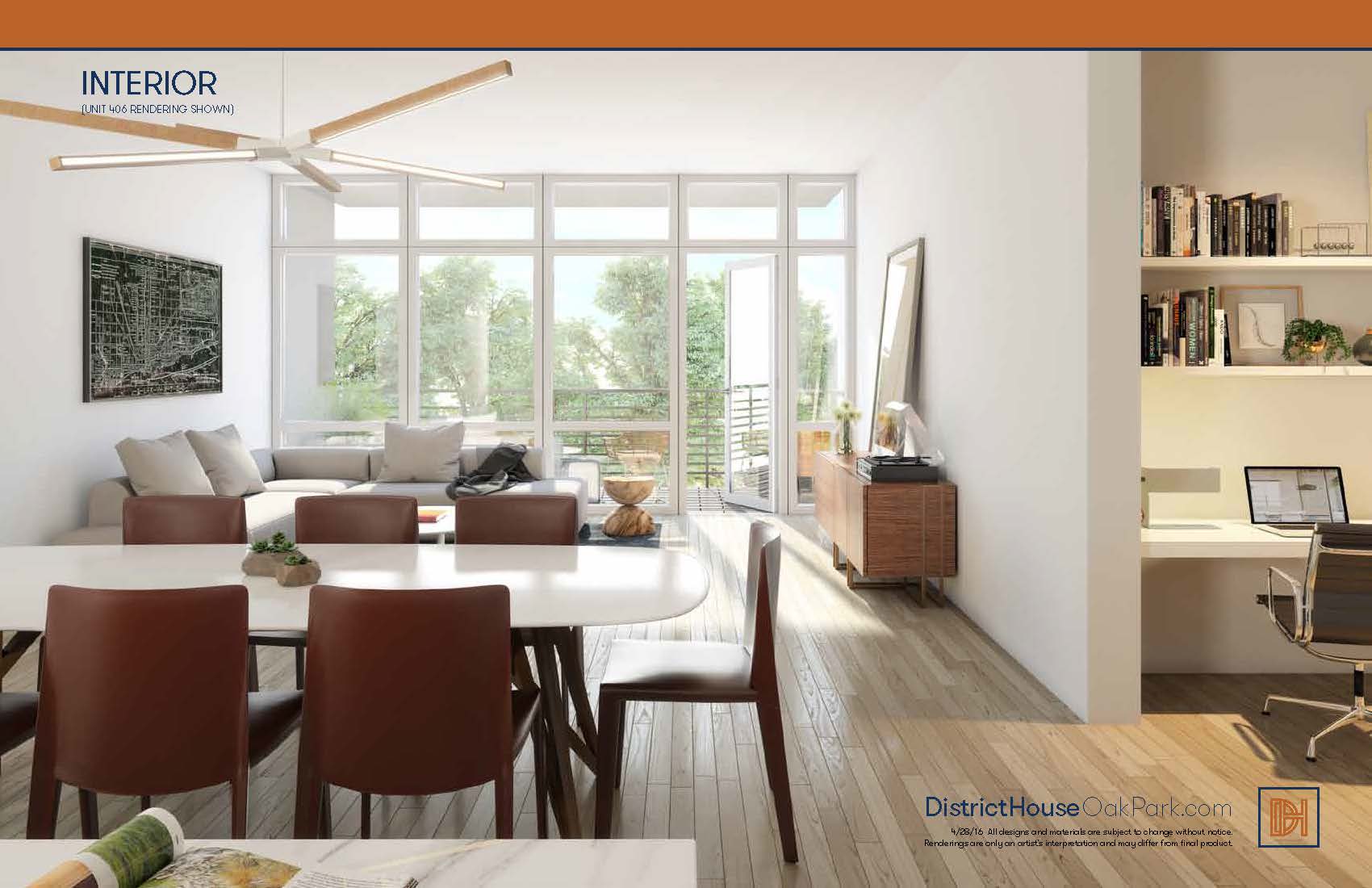 Marketing materials for the project were developed through a collaboration between Otherwise Incorporated and Ranquist's in-house designer, Alex Gilbert. The samples above are a combination of print and online materials exhibiting the branding elements designed by Otherwise Incorporated.